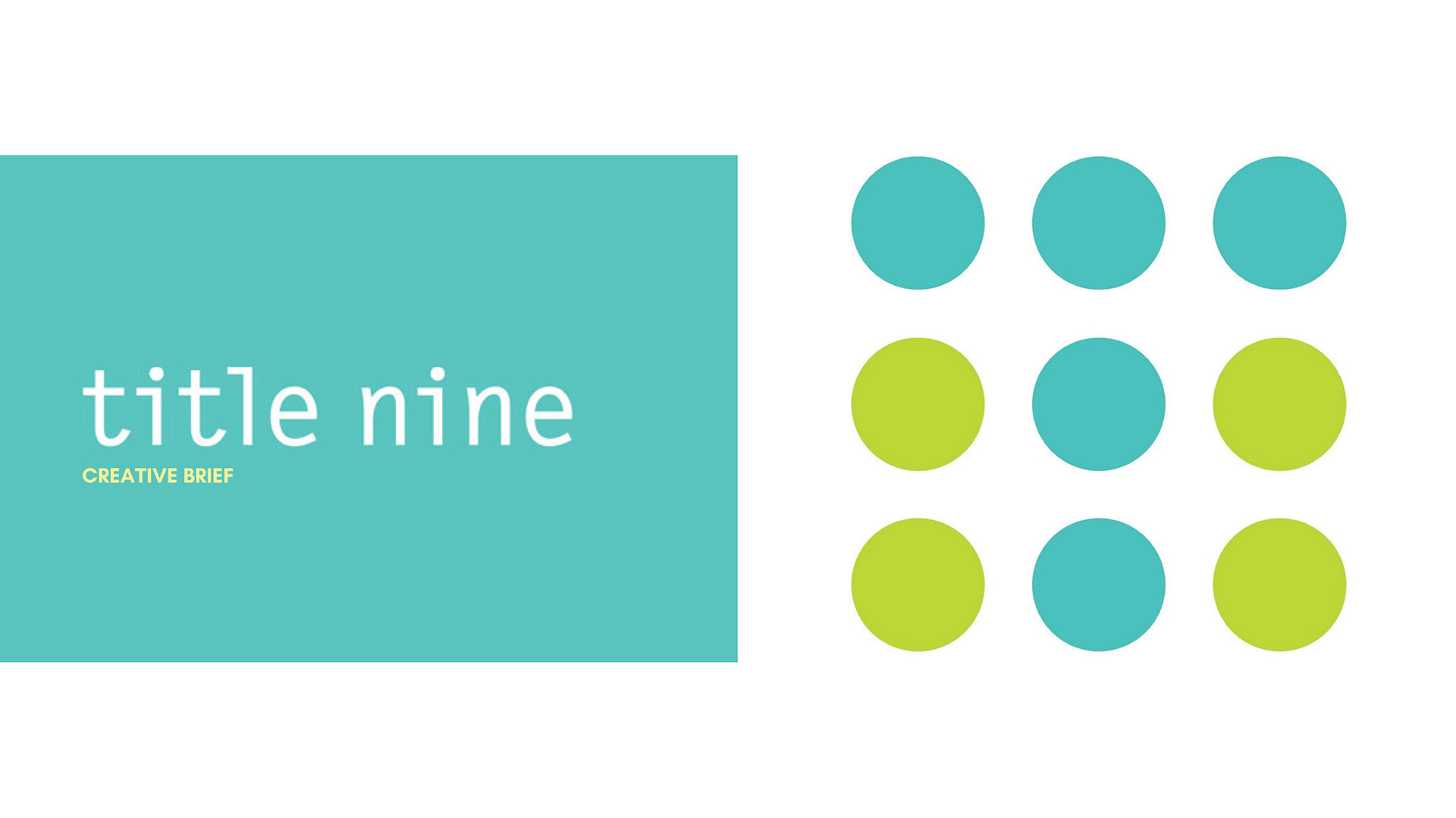 Capture the opportunity that the current women's empowerment movement presents for the brand. Highlight Title Nine as the FIRST and the most authentically pro-female player in women's athletic wear.
Currently, Title IX (the legislation) is used to address sexual harassment. BUT, it's original purpose was to allow more opportunities for female athletes. Many people aren't aware of this. That's a problem for an athletic wear brand called Title Nine.
Through education, rally an army to fight against complacency.

With Title Nine, complacency is dead.